Some people decide to spend a week in Hawaii, some choose Iceland, others go to Australia. I went to Detroit.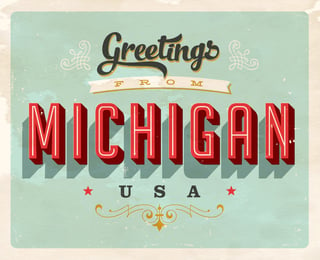 Why, you ask? Many reasons. I love cold weather (yes, I know, I am weird). People are amazingly nice. And I found a long-lost soul sister who lives there (trust me, you don't want to know more about this). But mostly, I traveled to Michigan to talk to some of the sharp minds covering the remarkable developments happening in the automotive industry.
I met reporters and editors from leading automotive publications in the U.S., including WardsAuto, Automotive News, SAE International, Bloomberg and more. We had in-depth discussions about the hot topics in the sector, and how there is a major revolution in terms of technological advances in our cars.
Until a few years ago, cars were boring. There wasn't much going on – a CD player here, an automatic mirror there, nothing to get the market too excited. But then cars became an extension of our ever-connected lives. We live in an "Internet of Things" world, and the car is a major element in this new world. We expect our cars to interact with our smart phones, help us navigate the roads, warn us about blind spots and potential risks and even entertain our kids on long trips. These expectations bring specific demands in terms of infrastructure and it is up to car manufacturers and suppliers to come up with solutions to address those needs.
The consumer does not care if there is a super advanced technology or small living bots running from the front of the car to the back enabling these features. But all of these features are dependent on one thing: connectivity, and suitable in-vehicle connectivity is the key to the ultimate user experience in the car of the future.
This was the basis of the discussions we had had with media professionals in Detroit. You see, the most advanced cameras and sensors cannot help the driver if the images transmitted aren't high quality and available in real time. The best infotainment is irrelevant if there is too much electromagnetic interference affecting performance, or even worse, emissions affecting the other systems within the car. Adding more and more features is unmanageable if it means adding more cables to the already-limited automotive real estate. An elaborate system only adds cost, weight and complexity to the car environment.
The proposition of HDBaseT Automotive is to address each and every one of these challenges and bring a better, more cost-effective solution to in-vehicle connectivity. For the consumer, it means a more enriching experience. For car manufacturers, it translates into a more effective, less complex answer to the question of connectivity infrastructure. For HDBaseT, it means translating the success of HDBaseT Audiovisual technology to empower HDBaseT Automotive.
I can't wait to be back in Michigan.