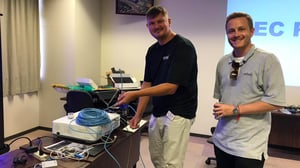 After 4,000 tests spanning video resolutions, test patterns, BAUD rates, modulated and unmodulated IR and IP controls, to name a few, the 2019 HDBaseT Plugfest held in Japan, had a whopping 99% success rate. We can finally put to rest - with statistical data - the unfounded speculation by competing standards. To put it frank, there is undeniable interoperability between HDBaseT certified products, and it is beautiful!
In September, a squad of HDBaseT Alliance member companies, fronted by engineers and IT professionals, made their way to Japan to test interoperability with leading projector manufacturers Epson, Maxell, NEC, Optoma and Sony. The Plugfest goal was to show that HDBaseT, the current standard since 2010 in AV transport is interoperable. The schedule involved a full day of testing for each projector company, covering multiple products as well as networking events and breathtaking views of Japan.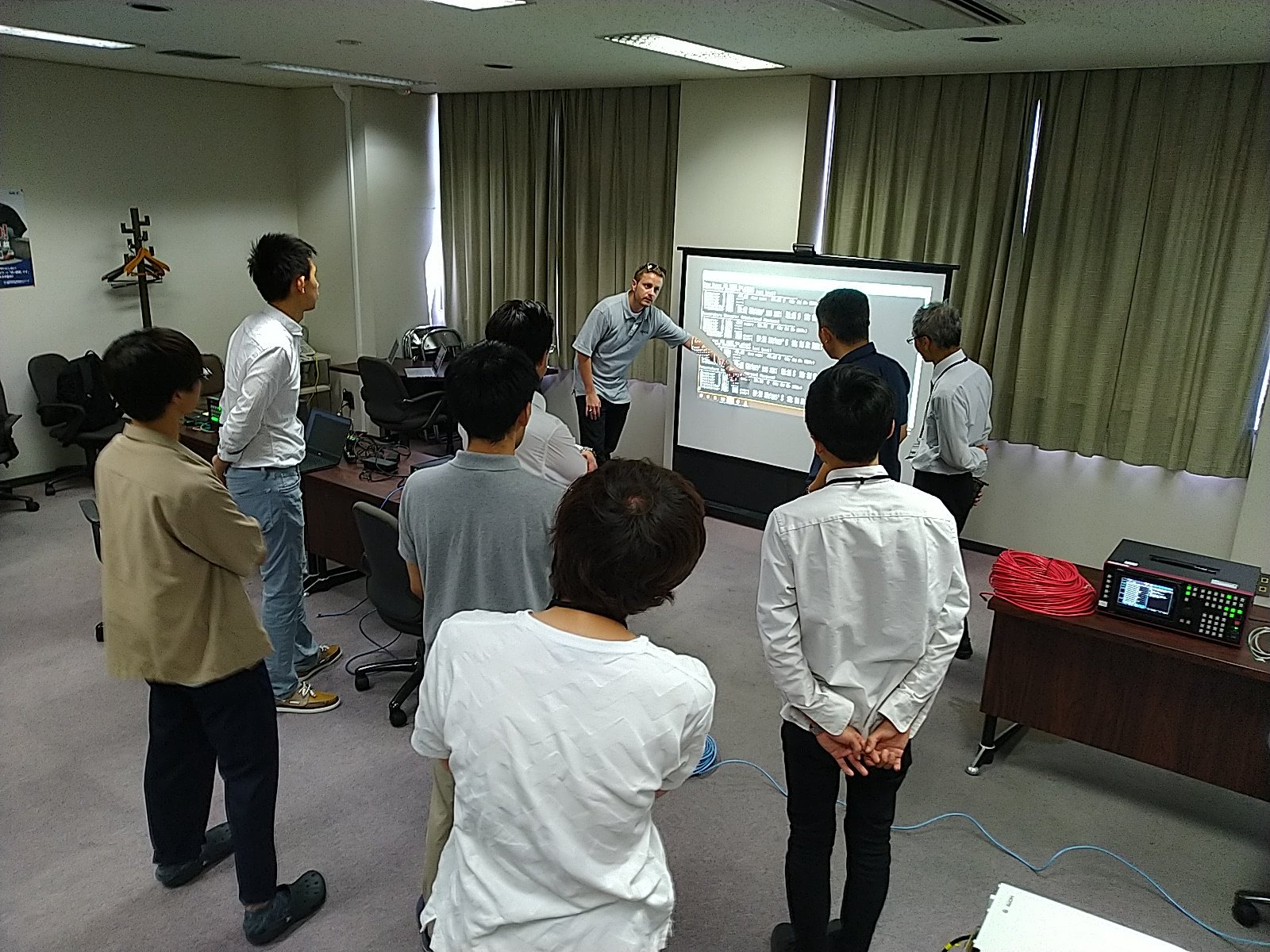 So, what should you take away from this blog post?
If you are an installer or integrator:

Interoperability & Trust: There is high interoperability between HDBaseT certified products. The companies involved in the Plugfest can be trusted to deliver the performance you are looking for.
Certification a Must: Look at the HDBaseT Alliance website (https://hdbaset.org/advanced-search/) and check whether the product is certified before buying. If it is certified, expect interoperability. If it is not, stay clear or run the risk of lack of interoperability.
A Standard: HDBaseT has been around since 2010. It already exists on most pro-AV projectors and displays, either built-in or as an optional add-on. It gives you uncompressed AV over long-distance category cabling with nearly all possible controls. It is a mature technology that is established, but keeps innovating, bringing unparalleled performance of uncompressed video. (The latest standard – Spec 3.0 - will enable uncompressed 4K 60 4:4:4!)
If you are a manufacturer:

Join us in future events to take advantage of the following benefits:
Proof/Trust: Prove that your technology follows the HDBaseT standard.
Branding: Be able to market your interoperability and show that consumers can trust your products.
Development: Learn about partner HDBaseT products and how they work, for future innovation and broader interoperability.
Relationships: Build business relationships through the many potential networking events.
Technical Expertise: Gain access to engineers and experts in the overall HDBaseT ecosystem.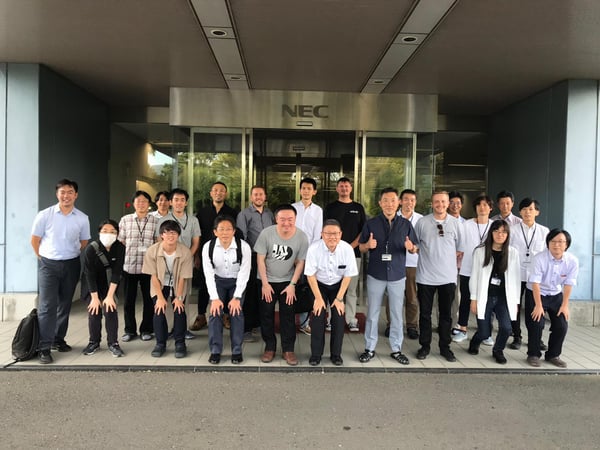 For advoli, the event was an extremely valuable event that we hope will grow significantly in the future to span across not just projectors but displays and LEDs, as HDBaseT keeps pushing the limits of technology over category cabling and beyond. From the very beginning, advoli put focus on the certification of our HDBaseT products, to guarantee easy interoperability and plug-and-play capabilities. The Plugfest was a worthwhile event for business networking and to explore new ideas for innovative products. While tradeshows and conferences are often the place to meet with customers, the Plugfest is an excellent event where you have time to meet your HDBaseT partner companies, conduct serious testing, and have a beer (or two) at the end of the day.
advoli is an HDBaseT Alliance Contributor member, taking an active role in the AV, Medical, and Marketing working groups. advoli develops and produces ultra-compact HDBaseT receivers, unique HDBaseT extenders in PCIe form factor, and the world's first HDBaseT-certified video cards. For more information, visit www.advoli.com, or contact us at info@advoli.com