Today's connected vehicles are loaded with data. As those vehicles continue to become extensions of our connected lives, automakers are searching for new ways to process vast amounts of data quickly and efficiently. Intel estimates that the vehicle of the future will generate approximately 4,000 GB of data per day*, but is the current vehicle infrastructure ready to support information transfer of that magnitude?
Delayed data transmission can be annoying at best and dangerous at worst. Latency directly impacts the quality of the user's experience and diminishes the reliance drivers put on the system. In addition, one second of delayed vehicle processing or "buffering" could mean the difference between life and death, so finding an in-vehicle solution to process and prioritize data with near-zero latency is imperative for future mobility.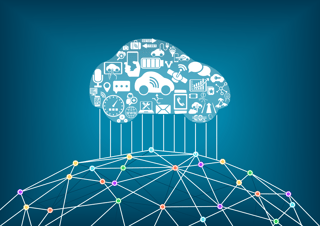 HDBaseT Automotive technology has the ability to solve the in-vehicle connectivity challenges of today and the future. By enabling simultaneous tunneling of high-throughput video and data streams over a single, low-cost cable, the solution guarantees top performance and near-zero latency.
Safety is paramount in connected and autonomous vehicles. That's why HDBaseT Automotive enables data prioritization, a feature that allows a vehicle to process the most imperative data first. For example, in an autonomous vehicle, data streaming for sensors and cameras would take precedence over infotainment. Employing HDBaseT Automotive's data prioritization will ensure a safer, more enjoyable connected car experience.
Is achieving near-zero latency vital for the future of mobility, or can automakers address down the road? Share your thoughts in the comments.
*Krzanich, Brian. "Data is the New Oil in the Future of Automated Driving." Newsroom.Intel.com, Intel, 15 Nov. 2016, https://newsroom.intel.com/editorials/krzanich-the-future-of-automated-driving/. Accessed 11 May 2017.