When in the market for a new cable, it is important to remember that not all cables are created equal. With such a wealth of cable manufacturers and cable brands, how is one to differentiate between varying levels of quality, or to identify official cables that will keep your installation safe. You can start by learning about the origin of the cable. Who is the manufacturer? Is this manufacturer committed to quality protocols and standards? Does the manufacturer adhere to safety requirements?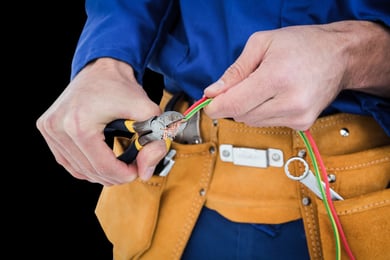 Not only are these many questions to ask, but it is challenging - and maybe even impossible - to answer them just by looking at the packaging and cable. So to help with these issues, it is best to turn to the experts, to the organizations that perform the necessary audit processes in the cable manufacturing plants to ensure proper compliance, and to verify that the cables in stores are not imitations.
One such organization is UL, a global independent safety science company that fosters safe living and working conditions. UL offers the LP (Limited Power) certification, a designation that indicates that the cable has been evaluated to carry the marked current under installation scenarios without exceeding the temperature rating of the cable.
The HDBaseT Alliance has joined forces with UL in order to offer standardization when choosing cables for your HDBaseT installation. Together they established the Certification Program for Power over HDBaseT (PoH) Cables, which promotes the best possible performance for your installation. Under the Certification program, UL will test and evaluate the HDBaseT cables in accordance with a new UL Outline of Investigation for PoH Cables, UL4299. The cables are tested in a specified bundle at 100Watts and the HDBaseT parameters are verified at the temperature measured during operation.
In addition to the PoH cable certification program, UL has also recently been approved by the HDBaseT Alliance as a Recognized Testing Facility for their Recommended Cables program. Under this program, cables are tested in accordance with HDBaseT compliance test specifications to make sure they can effectively transport HDBaseT protocols.
Although HDBaseT was developed to work with the most basic LAN infrastructure, it is advisable to seek out technology and products that have undergone proper inspection. Even though your state-of-the-art HDBaseT network can operate using inexpensive and simple cables (without compromising quality), the Alliance turned to the cable safety experts UL to guarantee quality assurance and help you choose their cables wisely, and safely.